Get started with the Arduino platform: make lights blink, and send messages to and from your computer
About this Event
Get started with the Arduino platform: make lights blink, and send messages to and from your computer.
For absolute beginners, to existing programmers that want to get started with hardware. Open to all ages.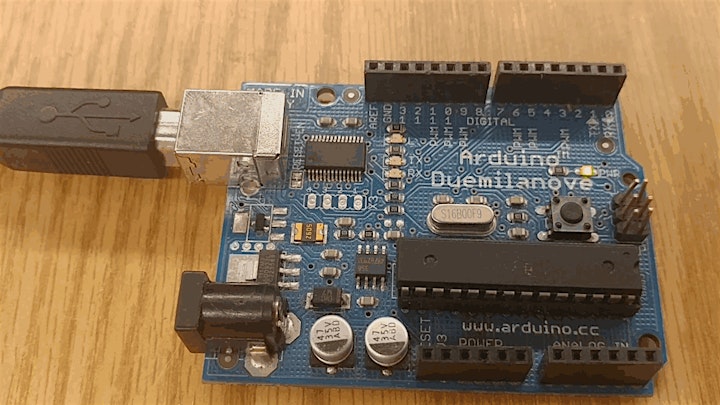 The class will provide an Arduino board and basic components that you can take home!
A starter pack of basic Arduino components will be available for sale at the end of the class for those who would like to continue playing with the Arduino platform.
Bringing a laptop is suggested, with the Arduino platform installed (https://www.arduino.cc/en/Main/Software), although several laptops are available for use if needed.
After this class, students will be prepared for Arduino 102, where different uses for Arduino will be demonstrated and experimented with.